Diet Research on PricePlow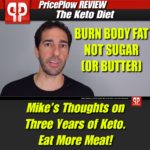 After three "runs" on the ketogenic diet, I'd like to lay out my thoughts, and where I see the future heading. Or at least, where I see my future with it heading.
Follow along on video
This article was also turned into a video. It differs in details, but is the same general message, in case you'd rather watch than read:
First, we need some background, including my definition of the diet and a discussion …

Read the rest →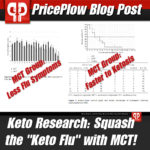 "Tomorrow, I start the keto diet!"
With a hint of pre-emptive triumph, this affirmation is stated millions of times each year. The reason tomorrow always seems to win over today: dieting is generally regarded as a time of deprivation, restriction and a healthy reduction in one's gastronomic indulgence.
While it is a champion at destroying appetite, the Very Low Carbohydrate Ketogenic Diet (VLCKD) is notorious for an initiation period that can lead to symptoms dubbed …

Read the rest →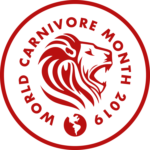 The start of January not only coincides with everyone's favorite New Year's resolution (losing weight), but also with World Carnivore Month. Coincidence? Maybe, maybe not.
The Carnivore Diet (aka the Zero Carb Diet) has been getting more attention and notoriety recently, as people try the diet and experience results unlike any they've experience previously. It also helps that the diet has been the subject of discussion on multiple Joe Rogan podcasts such as …

Read the rest →