Welcome to MikeRoberto.com!
Popular counterculture musings on sports, heavy music, entrepreneurship, and the American Dream.
The trajectory of the sports nutrition supplement industry, the industry I am a part of, has been a completely unexpected yet incredibly satisfying thing to see. We're now at a point where there are SO many brands who are doing it "right" that it's made our lives easy. In this case, I consider "right" as full efficacious dosing, manufacturing disclosure, providing lab tests or having drug-tested supplements, etc… and they taste good these days too. …

Read the rest →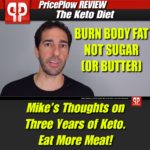 After three "runs" on the ketogenic diet, I'd like to lay out my thoughts, and where I see the future heading. Or at least, where I see my future with it heading.
Follow along on video
This article was also turned into a video. It differs in details, but is the same general message, in case you'd rather watch than read:
First, we need some background, including my definition of the diet and a discussion …

Read the rest →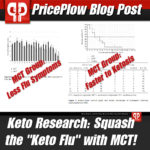 "Tomorrow, I start the keto diet!"
With a hint of pre-emptive triumph, this affirmation is stated millions of times each year. The reason tomorrow always seems to win over today: dieting is generally regarded as a time of deprivation, restriction and a healthy reduction in one's gastronomic indulgence.
While it is a champion at destroying appetite, the Very Low Carbohydrate Ketogenic Diet (VLCKD) is notorious for an initiation period that can lead to symptoms dubbed …

Read the rest →